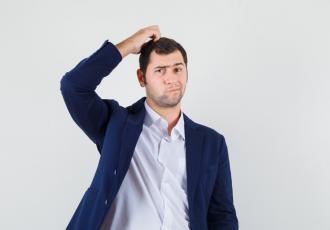 Hair transplant in Thailand has become increasingly popular due to all the benefits it has to offer. With medical tourism growing in Thailand over the years, many people now visit the country for hair transplants.
Whether you are about to book your hair transplant or a procedure you are considering, it would be best to know how to prepare for your procedure for maximum success. Things will be much easier and faster if you are well prepared.
OnCare has prepared this guide to help you know how best to prepare for a hair transplant in Thailand.
Quit Smoking
One of the first things you must do before your hair transplant in Thailand procedure is quit smoking more than 24 hours before the surgery. You can even stop smoking way before 24hours for better results. Smoking a few hours before the procedure will impact your health negatively and extend the recovery period.
Even more worryingly, it will hinder your body from healing itself. Even after the procedure, it is still advisable to stop smoking for more than one week to speed up recovery.
Stop Alcohol Consumption
Like tobacco, alcohol also curtails your body's ability to heal itself. This means that it will take you longer to heal. Although the procedure is stressful, you must fight the urge to consume alcohol for more than three days to maximize the benefits of the hair transplant in Thailand procedure.
Avoid Anti-Inflammatory Medication
Anti-inflammatory medication like aspirin can interact with the prescribed medication after the procedure and reduce the effects. As such, you should stop taking such medications at least two weeks before your surgery.
Apart from anti-inflammatory medications, it would be best to stop taking beta-blockers, blood-thinners, and anti-depressants. If you take any medication to treat high blood pressure, it is wise to stop taking the medicines before your surgery.
Make sure to consult your primary care provider before taking any prescribed medication.
Avoid Haircuts
Don't get a haircut before the procedure to keep your hair healthy and long. This will come in handy since the surgeon will need to take the hair and transfer it to the bald area. Furthermore, long hair will conceal the scars and stitches after your hair transplant in Thailand surgery.
Final Thoughts
Keeping your hair natural and quitting smoking and alcohol consumption will speed up the healing process. It would be best to massage your scalp before the procedure to soften the skin and improve blood flow.
For more information, please visit: www.nidaskincosmetic.com/en/services/hair-services/ur-cell-hair-micro-transplant